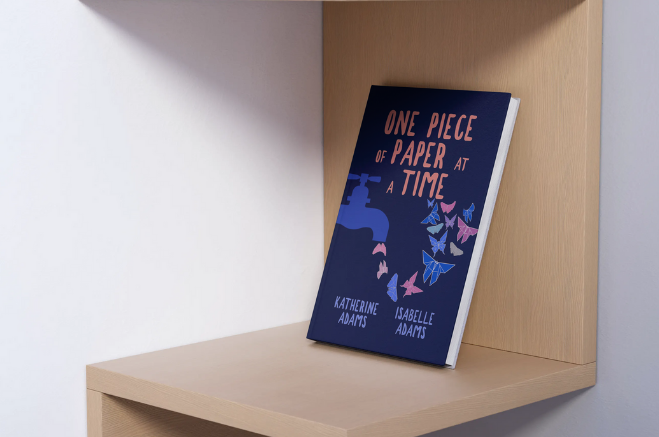 One Piece of Paper at a Time
One Piece of Paper at a Time celebrates the tenth anniversary of Paper for Water, a non-profit which aims to end the global water crisis and gives a behind-the-scenes perspective into the organization's transformation. Through origami ornament proceeds and supportive donations, Paper for Water transforms lives by bringing water and the Word to the Thirsty.
The Adams sisters demonstrate how a service-based heart spurs radical transformation and positively impacts the world. At 17 and 15 years old, Isabelle and Katherine serve as co- CEOs and share how their single idea journeyed to the present day, raising millions of dollars and impacting more than 20 countries. Page by page, fold by fold, the reader witnesses how Paper for Water has provided hundreds of clean water projects and uncovers the lessons learned along the way.
One Piece of Paper at a Time showcases that while it may not always be easy to build something, great change initiates one person, one idea, one piece of paper at a time.
Order your copy now
Book Sponsorship Opportunities