Background
A Small Project, A Big Idea
When sisters Katherine and Isabelle Adams were 5 and 8 years old, they learned that millions of people in the world do not have access to clean drinking water. This knowledge had a profound impact on them, and they decided they wanted to make a difference. They made handcrafted origami that they would exchange for donations to build a water well for a community in Ethiopia. With this decision in 2011, Paper For Water was founded.
In that original project, their goal was to raise $500. After it was completed, they had raised almost $10,000. Since then, they haven't stopped. To date, these two girls, who are now 17 and 19, have worked with hundreds of volunteers to raise over a $2.5M and have helped fund over 300 water projects in 20 countries, including Ethiopia, Ghana, Kenya, Liberia, India, Mexico, Uganda, Peru, Zimbabwe, Nepal, Guatemala, United States, and Sierra Leon.
While we effect change abroad, we are also working to create a local movement in our North Texas community. To be more precise, Paper For Water: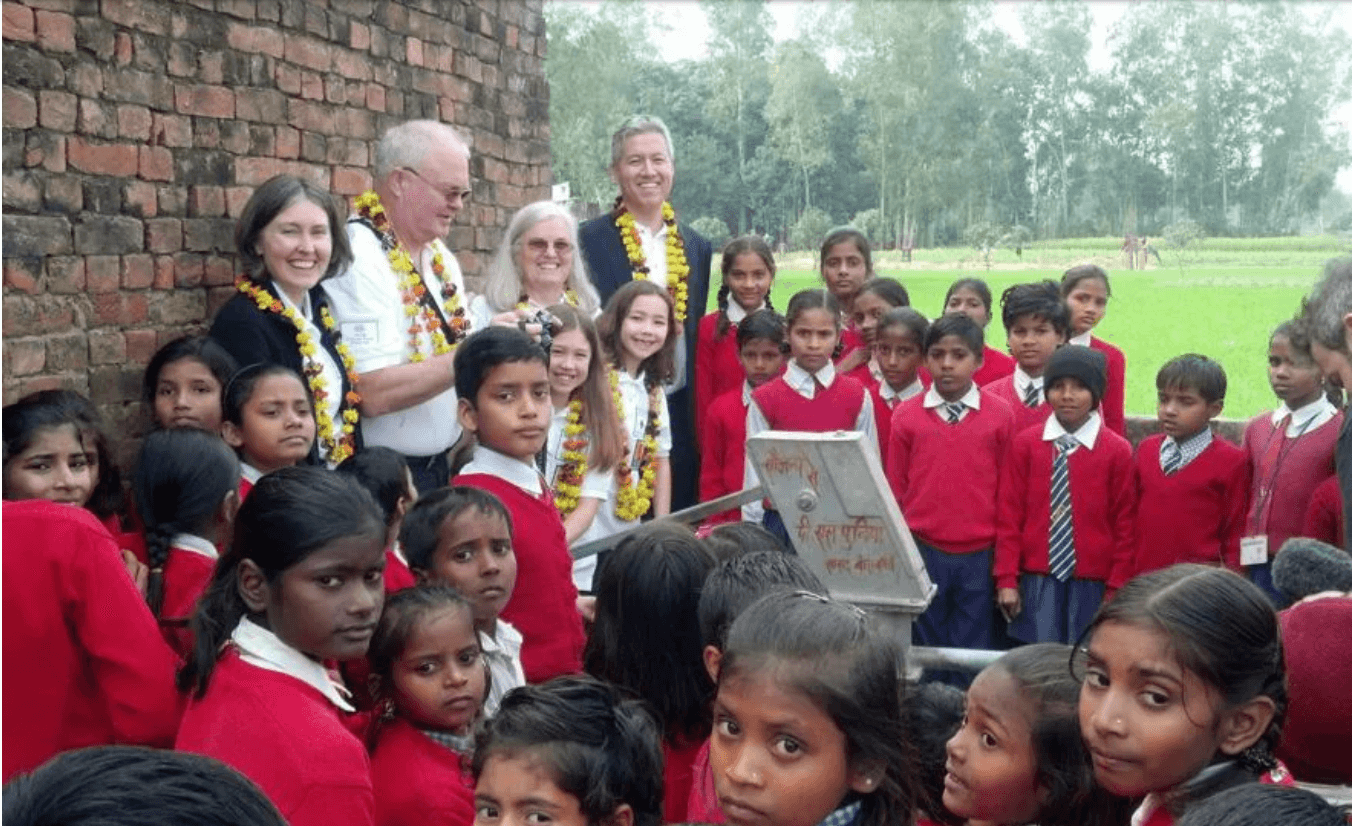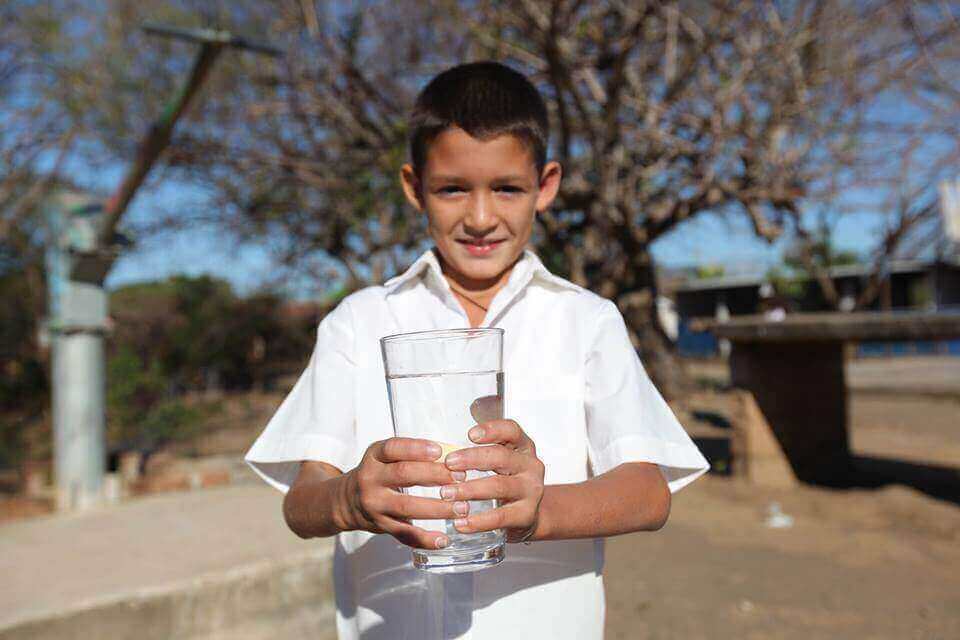 Provides access to clean water and sanitation for the global poor worldwide;
 Educates others about the world water crisis;
 Promotes servant leaders who follow Christ's message to serve with joy and compassion;
 Uses the creativity and energy of our local community to connect individuals and transform the world;
 Emphasizes character building through living a meaningful and purposeful life;
 Equips and develops leaders; and
 Empowers an entrepreneurial spirit that seeks solutions for the world's problems
Clean Water
Saving Lives
Due to unsafe water and poor sanitation conditions in much of the developing world, millions of people live with the fact that the water they drink to survive may kill them. Diarrhea, which is an inconvenience in developing countries, can be deadly, especially to young children. There are 2.5 billion cases of diarrhea every year in children under the age of five, and deaths from diarrhea amount to 760,000 a year. It's the second leading cause of child deaths in the world, taking the lives of more young children than AIDS, malaria and measles combined.
By supporting Paper For Water, you are helping us bring clean water to the global poor worldwide through the construction of water wells in impoverished communities. Paper for Water raises money to drill wells for some of the world's 844 million people who lack access to clean water. These water wells provide safe water and improved sanitation for entire communities. This helps keep people, especially vulnerable children, healthy, happy and in school to learn and contribute to their community. In addition, our partners also stress hygiene promotion in schools, churches, health facilities and communities. Sanitation promotion through the elimination of open defecation areas. Community engagement to create a sense of ownership and sustainability of the project. And witnessing about God's glory to the community.
---
Quenching a Thirst Locally
Creating Change in Our Community
Paper For Water has quickly blossomed into a community project. In our Dallas and North Texas community, over 1,000 people have been taught how to fold origami, and approximately 3,000 people have learned about the world water crisis. While working to bring clean water to the developing world, we discovered that there are many people here in the United States who are also "Thirsty" — Thirsty for meaning.
We have witnessed first-hand the need and virtue of service, that there is a dramatic change in the giver. Organizations as large as National Charity League, the Girl Scouts, and several local school clubs have turned to us to help their members do volunteer service hours. When volunteering, people often think of those they are helping, and in this selfless act of working to improve the lives of children halfway around the world, it helps them develop a compassionate way of life, less self-centered and with a sense of purpose. When you give a lot, you get a lot back in return, and sometimes you get more than you gave.
There are "Thirsty" individuals we have worked with at Letot Center, a youth detention center, who have for the first time found an opportunity to do something worthwhile with their lives. They experience that their kindness to someone halfway around the world cannot be repaid. And it is these youth in detention, many classified as adults and bound for the state penitentiary, who are saving lives and allowing children to go to school. It is empowering and, in their own words, satisfying for these youths who have felt like they have reached a dead-end in their lives to make a positive difference.
---
Impacting Children
Learning to Give
After working with children for six years, Paper For Water realized that we were informally teaching them how to become entrepreneurs and philanthropists. Our young volunteers are currently educated on the world water crises; they are then equipped with the means to make a difference, in our case creating beautiful, handmade origami ornaments that will be sold, and they learn about selling and marketing. We believe a world in which children feel more ownership in creating change will be a better world to live in.
When they are born, children have a desire to help. Too often this desire isn't nurtured. Paper For Water is introducing kids to use their talents and skills to make a difference. Paper For Water helps children learn how using their passion to act and serve can create change. Years of hands-on experience have helped us understand how to work children in a way that meets the needs for intentionally teaching young minds about the importance of philanthropy and business preparation.
---
Our Impact
Creating Change
As previously mentioned, Paper For Water has raised over $2.5M and helped fund over 300 water projects in 20 countries. We did this through the support of our local volunteers, including over 1,000 people trained in the art of folding origami. Because of their dedication, over 48,000 people now will not be sick from the unclean water, and thousands of children now have time to go to school instead of hauling water all day.
In addition, we have delivered over 120 talks to over 14,000 people, helping educate thousands here in the United States about the world water crisis. This work has helped us achieve great media presence, including being spotlighted on Nickelodeon's HALO Effect, two Kleenex commercials, Martha Stewart Living, People Magazine, and CBS.
In the past three years, we have experienced exponential growth in volunteers, ornaments made and given away, money raised, awareness, and impact worldwide for those living in water-impoverished locations. In light of this growth, we have expanded our infrastructure to carry on this important work beyond its initial small scale.
---
Sound and Responsible Financial Policies
Your Donation Supports Programming
At Paper For Water, we know the importance of sound and responsible financial policies. Since our founding, nearly 100% of funding went to programmatic operating costs, which was building water wells. We are proud of our commitment to be good stewards who are making a positive change in the world.
---
Support from Others
Providing Clean Water, Promoting Community, Spreading Philanthropy
At Paper For Water, we know providing access to clean water is life changing, but also that through the giving of their time and energy, the rewards to our community run deep. We are very fortunate that there are groups like yours who are working to improve our Dallas community. With your gift we would be able to help support our ability to spread the message about the world water crisis, train volunteers, and deliver clean water to the global poor. We would love the opportunity to talk more with you. If we can provide any additional information or coordinate a visit, please do not hesitate to contact us at [email protected] Thank you for your consideration of being part of the Paper For Water mission to end the world water crisis.
Sincerely,
Paper For Water
Isabelle and Katherine Adams
The Impact
You can help us change the world! Join our goal to fund at least one well a month this year by joining our Well of the Month Club and be one of the 500 world changers donating at least $10 monthly. Without the help of our many volunteers, partners, and representatives, we would not have been able to bring clean water to thousands of communities around the world.
Join the WOTMC